Description: 13.8x2.3+3.8cm artificial/decorative Simulation vegetable red/green chilli
Item no: lpn1850n
Color:green/red/customized
Material: foam
Packing: 108/1296pcs/63x56x53cm
Size: 13.8x2.3+3.8cm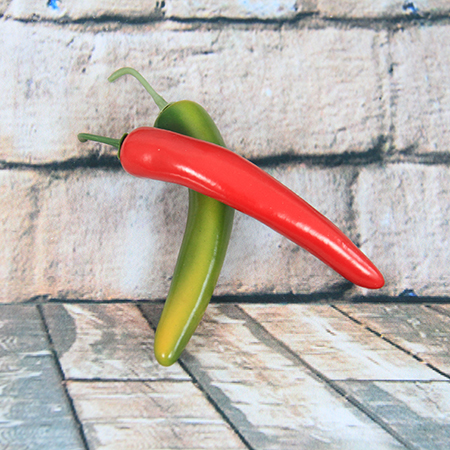 Artificial Decorative Simulation Vegetable is generally placed in the hall and in the bright stalls or window, each with different display modes. If placed in a glass cabinet, it must have a 45 degree bevel and need to be low-beam, and the model is illuminated. The center is the best. For glass, it is better to shoot from the bottom to the top.
If placed directly on the stand, the model must be covered with a transparent plastic film to prevent dust and the viewer from touching. This is generally obliquely illuminated with a high beam, and the model is required to face the viewing direction at 45 degrees. The chassis can be purchased with a transparent plastic frame or a custom-made frame.
Artificial/Decorative Simulation Vegetable Red/Green Chilli is made of high molecular synthetic materials. It has excellent wear resistance, high strength, high elasticity, and also has excellent properties such as oil resistance, acid resistance, alkali resistance and radiation resistance. Don't worry too much about daily maintenance. If dust is deposited on the surface, rinse it with warm water and a little washing and dry it. If the ground is generally only damaged by the tableware, it is best to be reprocessed by a professional production staff.
Maintenance of the model is as long as the dust is checked and cleaned regularly, and the outer membrane is changed frequently, and it is not placed in a humid environment. Because the model and the actual object are sometimes not consistent, the color and shape of the model should be gorgeous and exaggerated. Generally, when placing it, place a nameplate next to it to avoid misunderstanding. Also be placed in a position that children cannot get.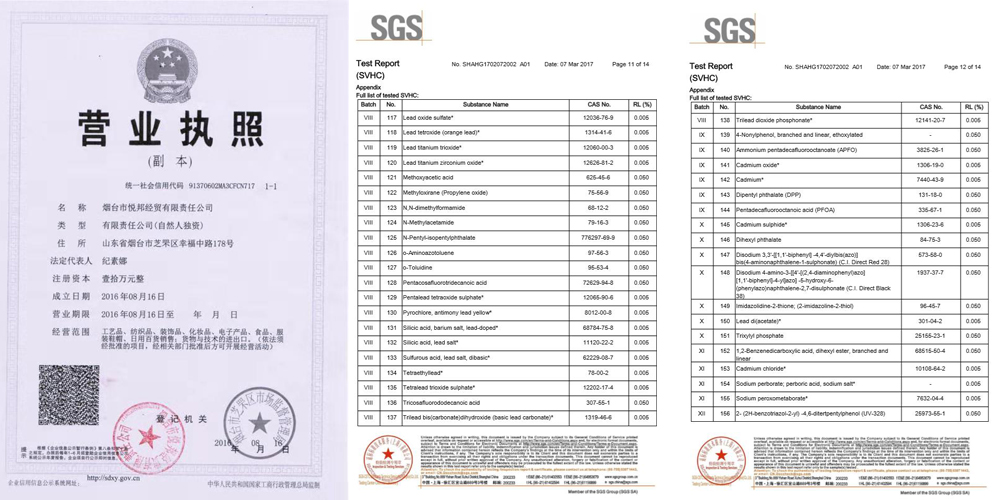 Company Information:
Yantai Lepin Trading Co.,Ltd. is a professional enterprise specializing in the design, development, production and sales of high-grade artificial flowers and artificial fruits. It has over 20 years of rich production experience. We have a professional team for product development. You can also make the combinations and designs you want based on your ideas and requirements.
Faced with the future development of enterprises, we always insist on the rules--- quality , innovation and credibility as the major business purposes. We will do our best to do more and more new designs and supply you our best service.?
We , sincerely thank all the old and new customers' trust and support! We warmly welcome all new and old customers visit our web-site and visit our showroom.
FAQ:
1.Can you make the products with my design?
Yes, it's our pleasure. Customized designs and OEM order are welcome
2.Can you add our own logo on the products?
Yes. It is very popular to add your own logo on the sticker or the hang-tag . We have much experience on providing such service.
3.How about the valid period for the quotation?
As usual , it is one year!
4.Which country and area have your products export to ?
Our main market is North America and Western Europe.
5.I also want some other items in your area , can you arrange to put them in your container ?
Of course , it is no problem. I have arranged many orders before as this rule.
6.What about your lead time?
Around 55-60 days. It depends on current production schedule.
7.What is your FOB port?
Qingdao port,China?by sea
Yantai and QIngdao , china by air and express post such as DHL, UPS, FEDEX ect.