Description: Artificial Decorative Fruits Spray Pomegranate
Item No: Lpn4597/62
Color: Dk.red/ Customized
Material: Foam
Packing: 24/144/68x35x68cm
Size: Total Length 68 Cm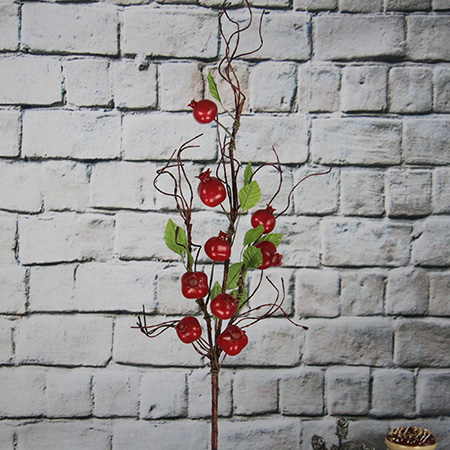 Artificial Decorative Fruits are used in place of real fruits in some display occasions where fruit is required to obtain visual effects. The simulated fruit overcomes some of the shortcomings of the mildew of true fruits, and can be used for a lifetime without distortion.
It will not deteriorate the simulated fruit, can produce fruit balls, fruit baskets, fruit towers and other pleasing crafts, suitable for office, home decoration, model house, exhibition hall, hotel, bar, coffee house, fashion store, etc.
Artificial Decorative Fruits Spray Pomegranate: high degree of simulation, easy to clean and care, decorative room, can bring birth to the vitality of the scene, stable landing, quality assurance. Ornamental, like a beautiful bubble, in the light of the light, beautiful, full of American country retro feelings, suitable for illustration or planting. Using simulation technology, it is vivid and exquisite, and the foam process is from the bottom of the tank. It is very durable.
Company Information:
In the beautiful coastal city of Yantai, there is one firm to make your life gorgeous colorful ----- Yantai Lepin Trading Co.,Ltd
Yantai Lepin Trading Co.,Ltd. is a professional enterprise specializing in the design, development, production and sales of high-grade artificial flowers and artificial fruits. It has over 20 years of rich production experience. We have a professional team for product development. You can also make the combinations and designs you want based on your ideas and requirements.
All along, we have to market information as the basis, carefully refer to the views of customers, and constantly develop cheap and best-selling products, innovative varieties, forming a unique style of flowers. There are thousands different style samples. We have following series: pots, bouquets, single branches, wreaths, candle rings, Christmas items, wedding items etc. The main market our company are Europe , The United States, the Middle East, Southeast Asia and other countries and regions. We get the trust from the customers all over the world.
Faced with the future development of enterprises, we always insist on the rules--- quality , innovation and credibility as the major business purposes. We will do our best to do more and more new designs and supply you our best service.
We , sincerely thank all the old and new customers' trust and support! We warmly welcome all new and old customers visit our web-site and visit our showroom.
We hope we can make a better future together all the customers and friends.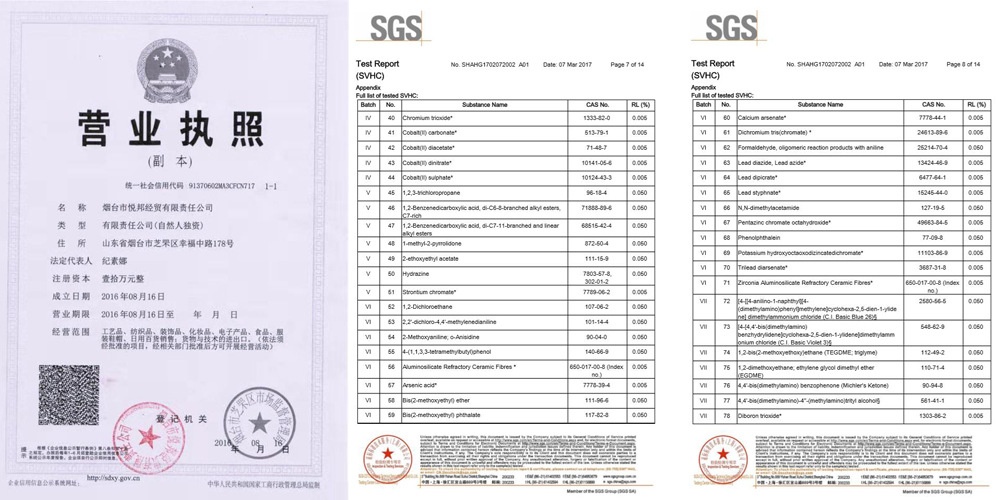 With the improvement of the level of modern technology, artificial flowers, regardless of color, shape, and artistic conception, can be compared with real flowers, so they are known as the "flowers of fashion that never fade". Each artificial flower represents an art that adds a different atmosphere to life.
The inspiration of each of our products is inspired by life, and higher than life. We carefully create artistic simulation flowers that conform to the aesthetics of the public. We restore the leaves, rods, flowers and fruits of true flowers in a 1:1 ratio, and the essence of artificial flowers. Perfect present. Giving flowers "concave shape" is a kind of artistic work that requires patience. It is hand-made, folding, stringing, cutting and other links. The process is complicated, the production is extremely time-consuming, and the work is done slowly, ensuring perfection of each link and perfect composition. overall. Although artificial flowers are lifeless, because of its existence, people become tasteful, let the space become style, make life more refined, and teach everyone a poetic life attitude, which is its value.
The artificial flowers may be deformed in packaging and transportation and daily life. Under normal circumstances, the branches and leaves can be restored after a little finishing. Seriously, the hot air of the hair dryer can be used for re-setting, and the effect is very good.
Artificial flowers sometimes do not have the aroma of flowers, but they can also bring endless joy, even without the beauty of flowers swaying in the wind, but they have their own unique charm.
FAQ:
1.Can you make the products with my design?
Yes, it's our pleasure. Customized designs and OEM order are welcome
2.Can you add our own logo on the products?
Yes.It is very popular to add your own logo on the sticker or the hang-tag .We have much experience on providing such service.
3.How about the valid period for the quotation:
As usual,it is one year!
4.Which country and area have your products export to ?
Our main market is North America and Western Europe.
5.I also want some other items in your area , can you arrange to put them in your container ?
Of course,it is no problem.I have arranged many orders before as this rule.
6.What about your lead time?
Around 55-60 days. It depends on current production schedule.
7.What is your FOB port?
Qingdao port,China by sea
Yantai and QIngdao,china by air and express post such as DHL, UPS, FEDEX ect.
8.What is your payment way?
1)Regular payment way - 30/70
2)LC at sight.
9.Which currencies are acceptable to you?
Usually is USD,RMB.
10.Is there any stock for immediate delivery?
As usual we do not have any stock.
11.Do you offer discounts to the trade? What discounts do you offer?
A.We offer a couple discount pricing programs that are volume driven and benefit all our customers.
Discounts by the quantities you ordered. Big order with more discount.
12 We need some high quality pictures for our catalogue, can you supply us the pictures of the items we ordered?
Yes, it's no problem.