Colorful Flowers Bracelet, Hair Pin, Hair Band, Hair Ornament, Bow Tie, Corsage, Neck Seam, Neck Spend, Necklace, Hat Accessories,garment Accessories
Color:wine /cream/peach / Customized
Material:velvet/ Customized : Organza, Silk Etc.
Packing:customized, With Customer's Logo , Hangtag, Stickers
Size: 10x12cm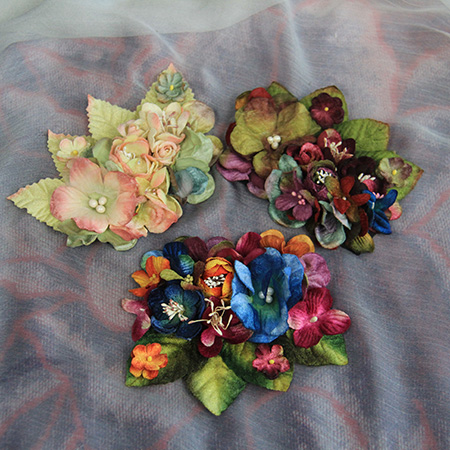 Garment Accessories, on the surface, is an accessory that adds to the overall fashion (tops, pants, skirts, shoes) and enhances its performance.
It should appear earlier than the appearance of clothing. When jewelry is combined with human costumes, what appears in our eyes is the clothing accessories.
With the continuous development of society, the accessories are constantly being given more meanings from the original pursuit of beauty. The embodiment of the special status of the individual (the decoration of the ancient tribal heads, the cane), the symbol of personal honor (the medal of the athlete's award), the symbol of religious belief (the cross in the church), the embodiment of the personal image (the personal belongings of the star)...
From the appearance and decorative form of the decorative objects, the actual needs or beliefs in the spirit may lead to the appearance of certain decorations, and the existence of objective beauty and its appeal to people lead to clothing accessories. The development has made the variety of clothing accessories more and more beautiful and more beautiful.