Item No: Lpn4597/66
Color: Yellow-red/green-brown/red/ Customized
Material: Foam
Packing: 24/144/68x35x68cm
Size: Total Length 68cm
Description: Artificial Decorative Spray /pick With Red Berry/pine Cone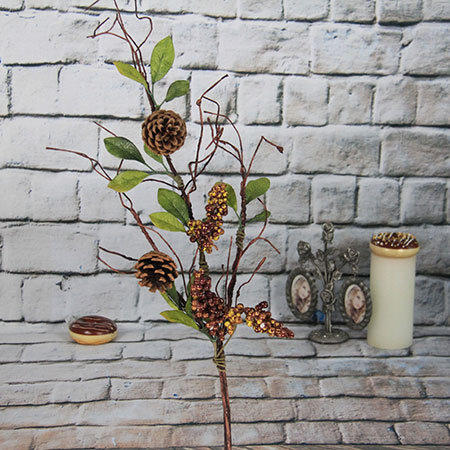 How is Artificial Decorative Flowers placed?
1. The living room is the place where we spend most of our time and is also a place to welcome friends and friends. Decoration should not be greedy and refined. The living room is decorated with artificial flowers, colorful, rounded petals, large flowers, colorful artificial flowers make the whole living room look very lively, people are very comfortable in the living room. The petals are rounded and the sides reflect the harmony of the owner. Gentle and gentle, giving a comfortable feeling, giving a very comfortable and refreshing feeling.
2. Harmony placed in the restaurant is a place where you can eat three meals a day. If you want to make artificial flowers, you should choose a light color. Blooming branches should not be too big, you should choose a blooming branch. The blooming flowers bring great feelings to people. The very heavy feel of choosing a small, light-colored artificial flower makes the entire restaurant simple and clean.
3, Artificial Flowers are placed in the bedroom, the bedroom is where we sleep and relax. It should not be too complicated to modify. If it is too complicated, it will affect the quality of sleep and life is not convenient. The same is true for artificial flowers. Choosing a solid flower reminds us of the overall style of the bedroom. Monochrome flowers give a very quiet feeling, sleeping silently, giving a comfortable feeling.
Company Information:
Yantai Lepin Trading Co.,Ltd. is a professional enterprise specializing in the design, development, production and sales of high-grade artificial flowers and artificial fruits. It has over 20 years of rich production experience.
All along, we have to market information as the basis, carefully refer to the views of customers, and constantly develop cheap and best-selling products, innovative varieties, forming a unique style of flowers. There are thousands different style samples. We have following series: pots, bouquets, single branches, wreaths, candle rings, Christmas items, wedding items etc. The main market our company are Europe , The United States, the Middle East, Southeast Asia and other countries and regions. We get the trust from the customers all over the world.
We hope we can make a better future together all the customers and friends.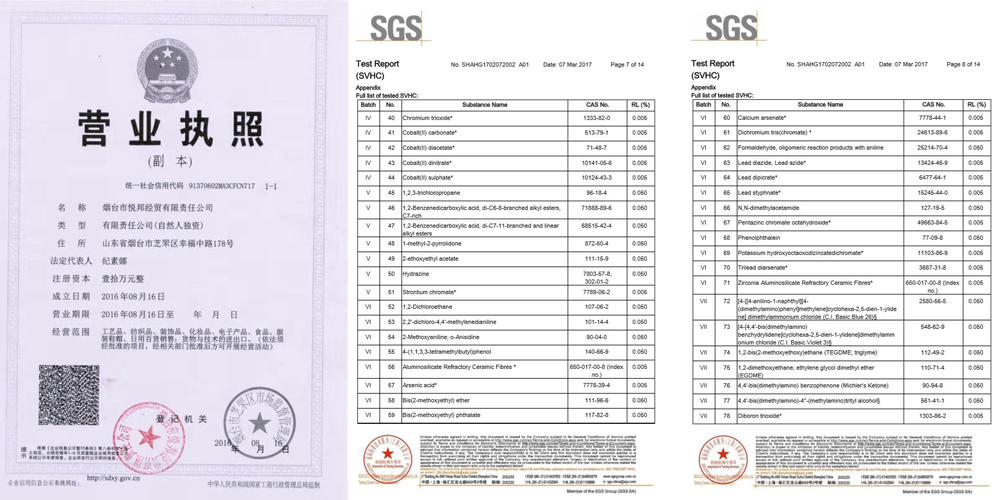 Foam flowers, also known as artificial flowers, silk flowers, silk flowers, foam flowers can not only keep fresh for a long time, but also can be free to do according to the season and needs: spring is arranged by you, summer cool and handy, autumn can be a golden representative harvest, winter can use full eyes The flaming red is warm; the rose can be expressed at any time, and the peony can be sent to convey the blessing. The vivid appearance, the variety of shapes, the longer viewing period and the richer styling techniques are all strong reasons for people to love foam flowers. In China, artificial flowers have become a regular item. Whether it is opening ceremony, wedding reception, office space or home environment, there are foam flowerss. It is reported that the sales of foam flowers are growing at a rate of 40% every year.
Foam flower raw materials mainly include: plastic products, silk products, polyester products, and materials made of resin clay. In addition, metal bars, glass tubes, blown paper, fiber filaments, decorative paper, ribbons, etc. are used. No pollution or little pollution. Due to the elasticity of the material, it can be matched with the model of special height and shape, and it can keep the green color and break the limit of authenticity. The image is vivid, lively and beautiful, and can be compared with the flowers and plants.
FAQ:
1. What is your payment way?
1) Regular payment way - 30/70
2) LC at sight.
2.Which currencies are acceptable to you?
Usually is USD,RMB.
3. Is there any stock for immediate delivery?
As usual we do not have any stock.
4.Do you offer discounts to the trade? What discounts do you offer?
A. We offer a couple discount pricing programs that are volume driven and benefit all our customers.
Discounts by the quantities you ordered. Big order with more discount.
5 We need some high quality pictures for our catalogue, can you supply us the pictures of the items we ordered?
Yes, it's no problem.